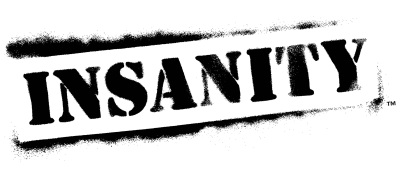 INSANITY

INSANITY is a group-focused, cardio-conditioning, and athletic-training class that helps you let go of your limits to achieve your best body and health possible. • It's challenging, but accessible to all. You get through it together as a team. • Leave whatever is holding you back outside the classroom and master athletic-training drills, cardio conditioning, and strength training to reach your personal best. • You're moving for most of the class so you're burning calories the whole time. • You use only your body weight so there's no need to worry about bulking up. • You're having fun the whole time and leave with a feeling of accomplishment, like you can do anything.
LET GO OF YOUR LIMITS It's time to rise above the excuses. Step outside your comfort zone. And make the shift from "I can't" to "I will." Because if you want results, you've got to work hard for them.


The "Buns and Guns" workout will focus on building a better, shapelier, and stronger body. The class will give you a full body workout, focusing on working the legs, glutes, and core muscles. Full body workouts are designed to build the most powerful muscles and leanest physiques.  Who wouldn't want to have rounder, perkier, and shapelier glutes as well as a strong body in general? This class will build a beautiful, strong backside and it will focus on large muscles for maximum calorie expenditure and fat burn. Strong glutes improve speed and acceleration, balance, and alignment. Having strong glutes also relieves back pain and prevents back stress. Glutes are the center of your body and they are involved in nearly all movement patterns. The class will not be heated but get ready to work your buns off! Bring a yoga mat, water bottle, and a towel.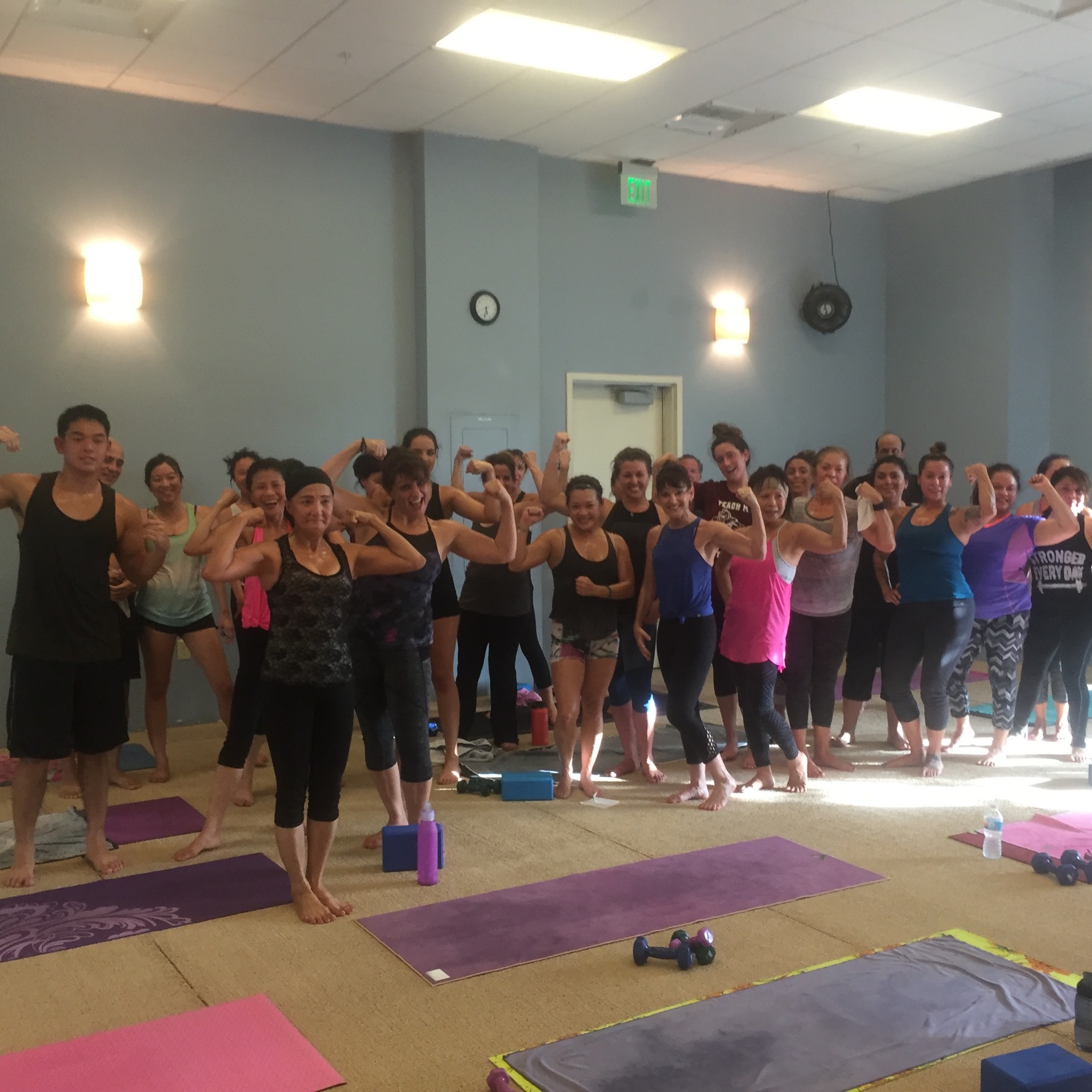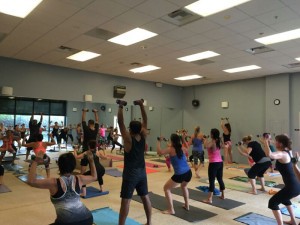 Heated Yoga Strength is designed to tone and sculpt every major muscle group. Free weights are used to add resistance and intensity. Strength training exercises such as squats, lunges, bicep, and tricep curls are incorporated to help build lean muscle mass. This class will complement your Yoga and Pilates practice! The class will be heated to 95 degrees. Bring a yoga mat, water bottle, and a towel.